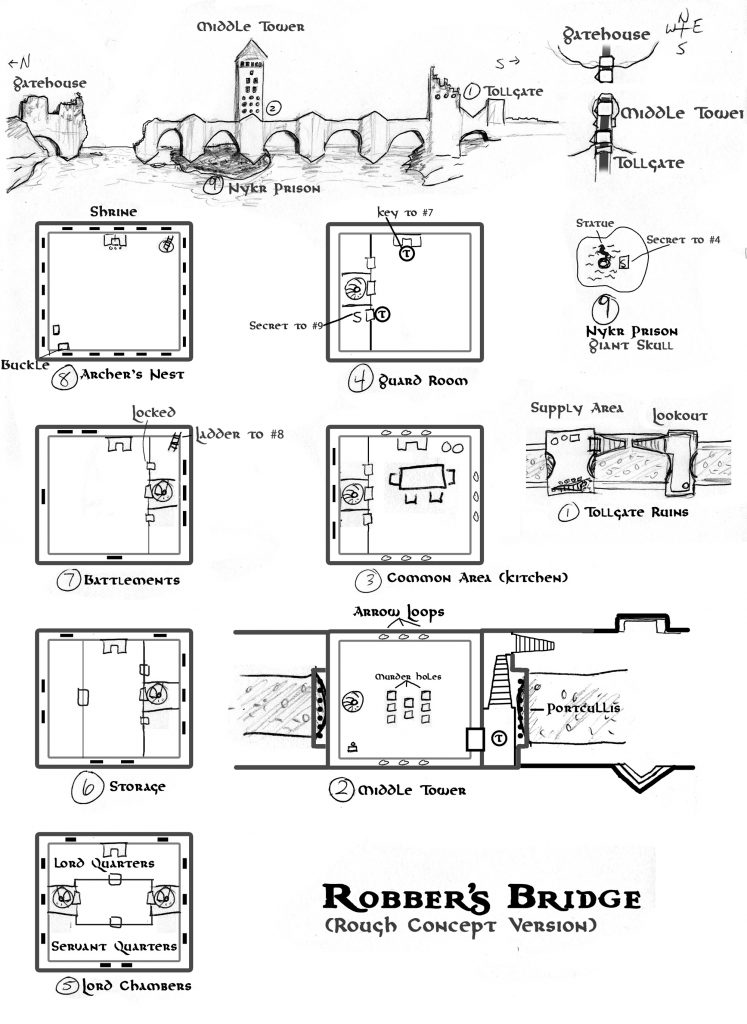 Hello friends!

If you're new to this series, we're collaboratively developing a short Torchbearer adventure.

If you need to catch up:
Last week we took a look at a concept map from Mordite Press developer D. Koch. Above Koch has provided an updated map adjusted for many of the things we discussed. You'll note that the break in the bridge has been enlarged and the Middle Tower now has a portcullis on either side with murder holes that could be used against attackers trying to pass through. There's also a stairway on the southern side of the Middle Tower that grants access to the upper levels of the tower.

There are still a few issues that I need your help to address, but first I want to circle back to some of the questions raised in Part III. The suggestions are below. What do you think about them? Which ones do you like or not like? Do they suggest any additional ideas to you?
Continue reading