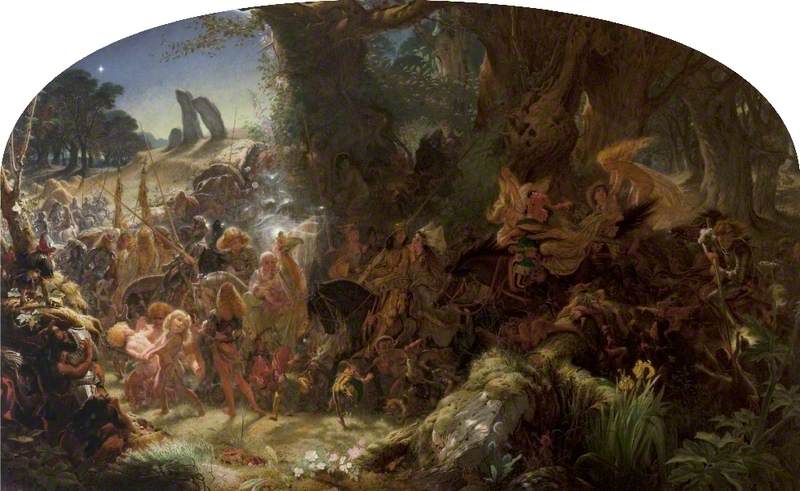 Hello friends!
Luke has been noodling around with a new Middarmark stock. We're still playtesting and would love your feedback!
The changeling is a special stock. Trolls pick a human family with a new infant, abduct the child and leave one of their own its place. Sometimes the changeling knows what it is, sometimes it only learns the truth later in life. Changeling children are frequently malevolent or destructive and their unwitting adoptive families often come to grief.
To reflect this, Troll Changelings don't have a class of their own. Instead they choose from the classes available to humans: Cleric, Magician, Thief or Warrior. They cannot be paladins.
If you're interested, I highly recommend reading Poul Anderson's The Broken Sword, which also happens to be a great primer for Middarmark gaming in general. In The Broken Sword, the elf lord Imric kidnaps the infant son of Orm the Strong and Aelfrida, leaving the troll changeling Valgard in his place.
Troll Changeling
Nature descriptors: Tricking, Boasting and Breaking
Wises
Troll Changelings choose one wise from the following list to start: Troll-wise, Giant-wise, Changeling-wise, or Folklore-wise.
Trait: Hulder
In addition to their class trait, troll changelings must take a second required trait: Hulder. Hulder are troll changelings left to be raised by human parents, sometimes as punishment, sometimes in exchange for a human child stolen. In their human form, they are beautiful to behold (though most have a telltale tail). In their troll form, they are hideous, long-nosed and misshapen.
Class
Troll Changeling characters may choose from the cleric, magician, thief or warrior classes.
Nature Questions
Do you play cruel tricks on your human parents, frightening them with your trollish ways or do you have mercy on their simple souls and keep to human tradition?
If you play cruel tricks, increase Nature by one.
If you have mercy on humans, take the Filial or Compassionate trait at level 1 in place of your home trait.
Do you boast of your wild deeds, even ones you haven't accomplished yet? Or do you remain secretive about your true nature?
If you boast of your deeds, increase Nature by one.
If you remain secretive, take Secrets-wise, Ancient Grievances-wise or Revenge-wise.
Troll strength flows through your blood. Do you rend and snap your way into and out of trouble? Or do you hide your strength and your trollish origins?
If you break bones and snap locks, increase Nature by one.
If you hide your trollish origins, increase your Hulder trait to level 2.